excel

ex·cel
verb
To excel is defined as to be very good at something.

An example of excel is to be good enough at a sport to be an Olympic athlete.
---
excel
intransitive verb
transitive verb
-·celled′

,

-·cel′ling
to be better or greater than, or superior to (another or others)
Origin of excel
Middle English
excellen
from Old French
exceller
from Classical Latin
excellere
, to raise, surpass, excel from
ex-
, out of, from +
-cellere
, to rise, project from Indo-European base an unverified form
kel-
, to project from source hill, Classical Greek
koloph?n
---
excel
verb
ex·celled, ex·cel·ling, ex·cels
verb
transitive
To do or be better than; surpass.
verb
intransitive
To show superiority; surpass others: excels at tennis.
Origin of excel
Middle English
excellen
from
Latin
excellere
; see
kel-
2
in Indo-European roots.
---
excel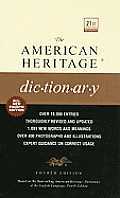 excel
surpass
exceed
transcend
outdo
outstrip
These verbs mean to be or go beyond a limit or standard. To
excel
is to be preeminent (
excels at figure skating
) or to be at a level higher than another or others (
excelled her father as a lawyer
). To
surpass
another is to be superior in performance, quality, or degree:
an athlete surpassed by none.
Exceed
can refer to being superior (
an invention that exceeds all others in ingenuity
), to being greater than another (
a salary exceeding 70 thousand dollars a year
), and to going beyond a proper limit (
exceed one's authority
).
Transcend
often implies the attainment of a level so high that comparison is hardly possible:
Great art transcends mere rules of composition.
To
outdo
is to excel in doing or performing:
won't be outdone in generosity.
Outstrip
strongly suggests leaving another behind, as in a contest:
a case of the student outstripping the teacher.
---

Verb
(third-person singular simple present excels, present participle excelling, simple past and past participle excelled)
To surpass someone or something; to be better or do better than someone or something.

I excelled everyone else with my exam results.

(intransitive) To be much better than others.
(rare) To exceed, to go beyond
Origin
Latin excellere, excelsum; ex out + a root found in culmen height, top; Compare French exceller. See also culminate, column.
---
excel - Computer Definition
A full-featured spreadsheet for Windows and the Macintosh from Microsoft. It can link many spreadsheets for consolidation and provides a wide variety of business graphics and charts for creating presentation materials. Since its launch in the mid-1980s, Excel has captured some 90% of the spreadsheet market, enduring well past VisiCalc and Lotus 123. For a tutorial on the essentials of Excel, see XL abc's.
---