metaphor

met·a·phor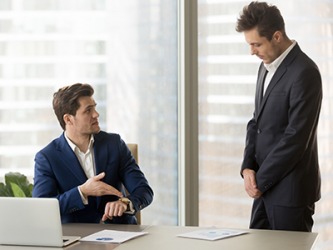 Gary's boss used the metaphor 'Time is money' when addressing him about his lateness.
noun
The definition of a metaphor is a word or phrase used to compare two unlike objects, ideas, thoughts or feelings to provide a clearer description.

An example of a metaphor is calling the dependable father a rock.
---
metaphor
a figure of speech containing an implied comparison, in which a word or phrase ordinarily and primarily used of one thing is applied to another (Ex.: the curtain of night, "all the world's a stage")
Origin of metaphor
French
métaphore
from Classical Latin
metaphora
from Classical Greek from
metapherein,
to carry over from
meta,
over (see meta-) +
pherein,
to bear
---
metaphor
noun
A figure of speech in which a word or phrase that ordinarily designates one thing is used to designate another, thus making an implicit comparison, as in "a sea of troubles" or "All the world's a stage" ( Shakespeare )
One thing conceived as representing another; a symbol: "Hollywood has always been an irresistible, prefabricated metaphor for the crass, the materialistic, the shallow, and the craven" ( Neal Gabler )
Origin of metaphor
Middle English
methaphor
from
Old French
metaphore
from
Latin
metaphora
from
Greek
transference, metaphor
from
metapherein
to transfer
meta-
meta-
pherein
to carry
; see
bher-
1
in Indo-European roots.
Related Forms:
met′a·phor′ic met′a·phor′i·cal

adjective
met′a·phor′i·cal·ly

adverb
---
metaphor

Noun
(countable and uncountable, plural metaphors)
(uncountable, rhetoric) The use of a word or phrase to refer to something that it isn't, invoking a direct similarity between the word or phrase used and the thing described, but in the case of English without the words like or as, which would imply a simile.
(countable, rhetoric) The word or phrase used in this way. An implied comparison.
Origin
From Latin metaphora, from Ancient Greek μεταφορά (metaphora), from μεταφέρω (metapherō, "I transfer, apply"), from μετά (meta, "with, across, after") + φέρω (pherō, "I bear, carry")
---
metaphor - Computer Definition
The derivation of metaphor means "to carry over." For example, the "desktop metaphor" means that the office desktop has been simulated on computers. See paradigm.
---