news

news
noun
News is information that wasn't known before or current events broadcast over the radio, television, online or in print media.

An example of news is a couple announcing their engagement at a family gathering.
An example of news is the New York Times announcing the winner of a presidential race.
---
news
new information about anything; information previously unknown

reports, collectively, of recent happenings, esp. those broadcast over radio or TV, printed in a newspaper, etc.
any person or thing thought to merit special attention in such reports

newscast
Origin of news
Middle English
newes
, novelties (pl. of
newe
, adjective ), after Old French
noveles
or Medieval Latin
nova
, plural of
novum
, what is new: from Classical Latin
novus
: see new
make news
to do something that is apt to be reported as news
---
news
plural noun
used with a sing. verb
a. Information about recent events or happenings, especially as reported by means of newspapers, websites, radio, television, and other forms of media.

b. A presentation of such information, as in a newspaper or on a newscast: watched the evening news.

New information of any kind: The requirement was news to him.
Newsworthy material: "a public figure on a scale unimaginable in America; whatever he did was news" ( James Atlas )
Origin of news
Middle English
newes
new things, tidings
pl. of
newe
new thing, new
; see
new
.
---
news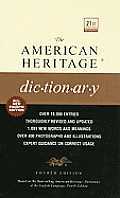 news
advice
intelligence
tidings
word
These nouns denote information about hitherto unknown events and happenings:
just heard the good news; sent advice that the loan was approved; a source of intelligence about the war; tidings of victory; received word of his death.
---

Noun
(uncountable)
New information of interest.

Is there any news about the storm?
That's news to me.

Reports of current events broadcast via media such as newspapers or television.

Did you listen to the news tonight?
The news is that Mr. Jones died yesterday from cancer.

(computing, Internet) posts published on newsgroups
Origin
From Middle English newes, newys ("new things"), equivalent to new (noun) +"Ž -s.
---
news - Computer Definition
(1) See Usenet and syndication format.
(2) (NeWS) (Network Extensible Windowing Support) A networked windowing system (similar to X Windows) from Sun that renders PostScript fonts on screen the way they print on a PostScript printer.
---