noise

noise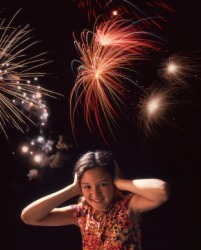 Fireworks make a lot of noise.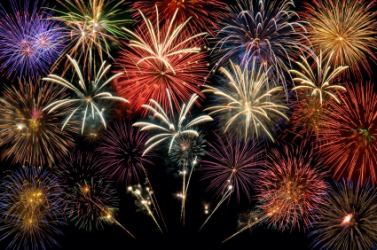 Fireworks make a lot of noise.
noun
Noise is defined as a sound, especially a loud one.

An example of a noise is the sound of fireworks.
verb
To noise is defined as to tell rumors or spread information around.

An example of to noise is to gossip around town.
---
noise
loud or confused shouting; din of voices; clamor
any loud, discordant, or disagreeable sound or sounds

a sound of any kind: the noise of the rain

Informal

gossip; rumor; scandal
a protest or accusation
something that draws public notice
[often pl.]

Informal

a hint or indication of someone's opinion, intention, etc.: the White House making noises about an upcoming trade agreement

Electronics

any unwanted electrical signal, esp. within a communication system, that interferes with the sound or image being communicated
Origin of noise
Middle English from OFr, noise, quarreling, clamor from Classical Latin
nausea
: see nausea
transitive verb
noised

,

nois′ing
to spread about (a report, rumor, etc.): usually with about, around, etc.
to talk much or loudly
to make noise or a noise
---
noise
noun
a. Sound or a sound that is loud, unpleasant, unexpected, or undesired.

b. Sound or a sound of any kind: The only noise was the wind in the pines.

A loud outcry or commotion: the noise of the mob; a lot of noise over the new law.
Physics A disturbance, especially a random and persistent disturbance, that obscures or reduces the clarity of a signal.
Computers Irrelevant or meaningless data.
Informal

a. A complaint or protest.

b. Rumor; talk.

c. noises Remarks or actions intended to convey a specific impression or to attract attention: "The U.S. is making appropriately friendly noises to the new Socialist Government" ( Flora Lewis )
transitive verb
noised, nois·ing, nois·es
To spread the rumor or report of.
Origin of noise
Middle English
from
Old French
perhaps from
Vulgar Latin
nausea
discomfort
from
Latin
nausea
seasickness
; see
nausea
.
---
noise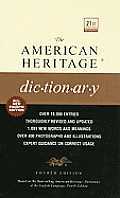 noise
din
racket
2
uproar
Pandemonium
hullabaloo
hubbub
clamor
Babel
These nouns refer to loud, confused, or disagreeable sound or sounds.
Noise
is the least specific:
deafened by the noise in the subway.
A
din
is a jumble of loud, usually discordant sounds:
the din of the factory.
Racket
is loud, distressing noise:
the racket made by trucks rolling along cobblestone streets.
Uproar, pandemonium,
and
hullabaloo
imply disorderly tumult together with loud, bewildering sound:
"The evening uproar of the howling monkeys burst out"

(W.H. Hudson);

"a pandemonium of dancing and whooping, drumming and feasting"

(Francis Parkman);

a tremendous hullabaloo in the agitated crowd.
Hubbub
emphasizes turbulent activity and concomitant din:
the hubbub of bettors, speculators, tipsters, and touts.
Clamor
is loud, usually sustained noise, as of a public outcry of dissatisfaction:
"not in the clamor of the crowded street"

(Henry Wadsworth Longfellow)

; a debate that was interrupted by a clamor of opposition.
Babel
stresses confusion of vocal sounds arising from simultaneous utterance and random mixture of languages:
guests chattering in a babel of tongues at the diplomatic reception.
---

---
noise - Computer Definition

Unwanted disturbances superimposed on a signal and interfering with its integrity. Noise can be introduced by equipment or can be the result of natural phenomena. Noise can take a number of forms, including amplitude noise, cross-talk, echo, intermodulation noise, harmonic distortion, impulse noise, random noise, and white noise.
---
(1) Extraneous, unwanted signals that invade an electrical or optical system. In electronics, noise can come from strong electrical or magnetic signals in nearby lines, from poorly fitting electrical contacts and from power line spikes. In optics, noise comes from the stray reflections of light that emanate from the various components in the optical system. See signal-to-noise ratio and noise cancellation.
(2) Distortions in analog and digital video images that are caused by a variety of circumstances. The silver grains in the original film create granular noise. Electronic circuits create Gaussian noise. Drop outs and bit errors in digital tapes create impulse noise, and the digitization process creates quantization noise. See Gaussian noise, dynamic noise reduction and artifact.
(3) Distortions in a still image caused by variations in the pixels in the CCD or CMOS sensor. See digital camera.
---
noise - Investment & Finance Definition
Factors that can be cited as the reason that prices for a stock or other investments rose or fell, but that the person making the comment doesn't think had much of a substantial effect.
---