oh

OH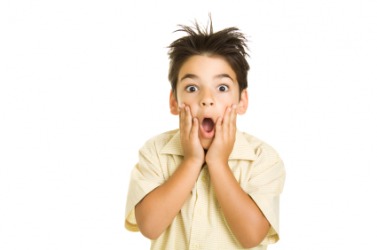 "Oh!"
interjection
Oh is defined as something said to show surprise, to attract attention, or to show you understand.

When a ghost surprises you in a haunted house, that's an example of when you say oh.
Calling a waiter to your table to bring you the check is an example of oh; "Oh, waiter."
When a student understands the math lesson they've been taught, they might say oh.
---
oh
used to express surprise, wonder, fear, pain, etc.
used in direct address, as to attract attention: oh, waiter!
used to signify comprehension or acknowledgment of another's statement, explanation, etc.
noun
pl.

oh's

or

ohs
an instance of this exclamation
OH
---
oh
interjection
Used to express strong emotion, such as surprise, fear, anger, or pain: Oh—can't you stop making so much noise?
Used in direct address: Oh, sir! You forgot your keys.
Used to indicate understanding or acknowledgment of a statement: Oh, I see. You can't come until tomorrow.
noun
Zero.
Origin of oh
From the number zero's resemblance to the letter O
OH
abbreviation
Ohio
open house
---
oh

Interjection
Expression of surprise.

Oh! I didn't see you there.

Expression of understanding, recognition, or realization.

Oh, so that's how it works.

A word to precede an offhand or annoyed remark.

Oh, leave me alone.

A word to precede an added or comment or afterthought.

Oh, and don't forget your coat.

An invocation or address (similar to the vocative in languages with noun declension).

Oh, gosh

Exclamation for drama or emphasis (often poetic).

Oh, when will it end?

Expression of pain. See ouch.

Oh! That hurt.

Space filler or extra syllable, especially in (popular) music.

oh, oh, oh

Used with a term of endearment.

Oh, baby

(interrogative) Expression of mild scepticism

"You should watch where you're going!" "Oh?"
Noun
(plural ohs)
the letter O, o (more commonly spelled o)
the digit 0 (especially in representations of speech)

My telephone number is four-double-three-two-oh-nine.

An utterance of oh; a spoken expression of surprise, acknowledgement, etc.
Verb
(third-person singular simple present ohs, present participle ohing, simple past and past participle ohed)
(intransitive) To utter the interjection oh; to express surprise, etc.
Abbreviations
(US) Ohio, a state of the United States of America.
(US, army, aviation) Prefix code for observation helicopter designations.
(Internet slang) Other Half, i.e. Husband, wife, partner etc.
---
oh - Computer Definition

The chemical symbol for hydroxyl. See also hydroxyl.
---
---