repository

re·pos·i·to·ry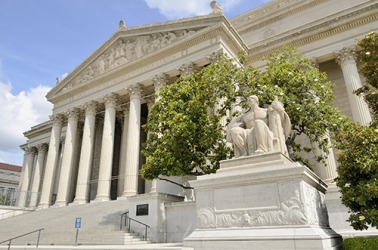 The National Archives in Washington DC is a repository of documents and records pertaining to the U.S. government.
noun
The definition of a repository is a place where things are stored for safe keeping, or where there is an ample supply of something, or a person or thing with a lot of information about something.

A building where weapons are stored is an example of a repository for weapons.
An area where there are vast amounts of diamonds is an example of a place where there are repositories of diamonds.
A person who has extensive details on his family's history is an example of a repository of information.
---
repository
noun
pl.
-·ries
a box, chest, closet, or room in which things may be placed for safekeeping

Now Rare

a building for exhibiting objects; museum
a burial vault; sepulcher
any thing or person thought of as a center of accumulation or storage: a repository of information
a person to whom something is entrusted or confided; confidant
Origin of repository
Late Middle English
repositorie
from Classical Latin
repositorium
from
repositus,
past participle of
reponere,
to put back from
re-,
back +
ponere,
to place: see position
acting gradually over a period of time: said of a drug
---
repository
noun
pl.
re·pos·i·to·ries
A place where things may be put for safekeeping.
A warehouse.
A museum.
A burial vault; a tomb.
One that contains or is a store of something specified: "Bone marrow is also the repository for some leukemias and lymphomas" ( Seth Rolbein )
One who is entrusted with secrets or confidential information.
---
repository

Noun
(plural repositories)
a location for storage, often for safety or preservation

(computing) the central location of files in a source control system

a burial vault
Origin
From Late Latin repositorium.
---
repository - Computer Definition
(1) A generic term for a storehouse of data.
(2) A database of information about application software that includes author, data elements, inputs, processes, outputs and interrelationships.
(3) A database of digital certificate information. The repository is maintained by the certification authority (CA) and is queried to find out if a certificate is valid, has expired or has been revoked. See CA and PKI.
---