social

so·cial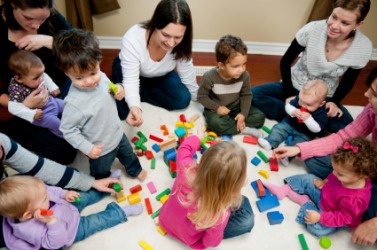 These children and adults are engaged in a social activity.
adjective
The definition of social is someone or something that enjoys being with others or has to do with people living or gathering in groups.

An example of social is children laughing and playing together.
An example of social is people forming a community health clinic.
noun
Social means a party.

An example of social is having a group of friends over for ice cream.
---
social
of or having to do with human beings living together as a group in a situation in which their dealings with one another affect their common welfare: social consciousness, social problems
living in this way; gregarious: man as a social being
of or having to do with the ranks or activities of society, specif. the more exclusive or fashionable of these: a social event
getting along well with others; sociable: a social nature
of, for, or involving friends, companionship, or sociability: a social club
offering material aid, counseling services, group recreational activities, etc. to those who need it; of or engaged in welfare work: a social worker or agency
living or associating in groups or communities: the ant is a social insect

Bot.

growing in clumps or masses
Origin of social
from French or L: French from Classical Latin
socialis
from
socius
, companion, akin to
sequi
, to follow from Indo-European base an unverified form
sekw-
, to follow from source Old English
secg
, man, warrior
an informal gathering of people for recreation or amusement; party
---
social
adjective
a. Of or relating to human society and its modes of organization: social classes; social problems; a social issue.

b. Of or relating to rank and status in society: social standing.

c. Of, relating to, or occupied with matters affecting human welfare: social programs.

a. Interacting with other people and living in communities: Humans are social creatures.

b. Biology Living together in organized groups or similar close aggregates: Ants are social insects.

a. Inclined to seek out or enjoy the company of others; sociable: He's outgoing and very social.

b. Spent in or marked by friendly relations or companionship: How has your social life been lately?

c. Intended for convivial activities: a social club.

Linguistics Of or relating to a variety of a language that is used by a group of people sharing some characteristic, such as ethnicity or income level, and differs in pronunciation, grammar, or vocabulary from the standard variety.
noun
An informal social gathering, as of the members of a church congregation.
Informal A Social Security number.
Origin of social
Middle English
sociale
domestic
from
Old French
social
from
Latin
sociālis
of companionship
from
socius
companion
; see
sekw-
1
in Indo-European roots.
Related Forms:
---
social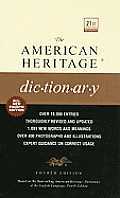 social
companionable
convivial
gregarious
sociable
These adjectives mean inclined to, marked by, or passed in friendly companionship with others:
a friendly social gathering; a companionable pet; a cheery, convivial disposition; a gregarious person who avoids solitude; a sociable conversation.
---

---
social - Computer Definition
Pertaining to a group, community or the public. A hot buzzword applied to many products, social implies being able to easily find and share comments and content with others who are related to you in some manner (friends, colleagues, community, etc.). See social network and social networking site.
---