trust

trust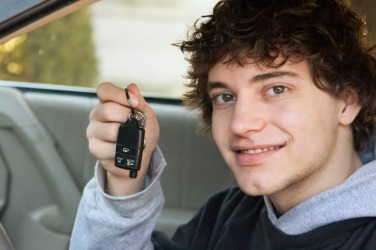 His parents trust him with their car.
noun
Trust is confidence in the honesty or integrity of a person or thing.

An example of trust is the belief that someone is being truthful.
An example of trust is the hope a parent has when they let their teenager borrow a car.

The definition of a trust is an arrangement made that gives control or ownership of a property to someone for the benefit of another person.

An example of trust is a bank account that a person gets access to when they turn 21.
verb
Trust is defined as to have confidence, faith or hope in someone or something.

An example of trust is believing that the sun will rise in the morning.
An example of trust is having faith that things will be better in the future.
---
trust
firm belief or confidence in the honesty, integrity, reliability, justice, etc. of another person or thing; faith; reliance
the person or thing trusted

confident expectation, anticipation, or hope: to have trust in the future

the fact of having confidence placed in one
responsibility or obligation resulting from this

keeping; care; custody
something entrusted to one; charge, duty, etc.
confidence in a purchaser's intention or future ability to pay for goods or services delivered; credit: to sell on trust

an industrial or business combination, now illegal in the U.S., in which management and control of the member corporations are vested in a single board of trustees, who are thus able to control a market, absorb or eliminate competition, fix prices, etc.
cartel (sense )

Law

an arrangement by which property is put under the ownership and control of a person (trustee) who bears the responsibility of administering it for the benefit of another (beneficiary)
the confidence reposed in a trustee
the whole of the property held in trust
a trustee or group of trustees
the beneficiary's right to property held in trust

Archaic

trustworthiness; loyalty
Origin of trust
Middle English from Old Norse
traust
, trust, literally , firmness from Indo-European an unverified form
drou-sto-
from base an unverified form
deru-
, tree from source tree, true +
sto-
, standing from base an unverified form
sta-
, to stand
to have trust or faith; place reliance; be confident
to hope
to give business credit
Origin of trust
ME
trusten
, altered (based on the n.) < ON
treysta
, to trust, confide < base of
traust
to believe in the honesty, integrity, justice, etc. of; have confidence in
to rely or depend on: trust them to be on time

to commit (something) to a person's care
to put something confidently in the charge of: to trust a lawyer with one's case
to allow to do something without fear of the outcome: to trust a child to go to the store
to believe or suppose
to expect confidently; hope
to grant business credit to
relating to a trust or trusts
held in trust
managing for an owner; acting as trustee
in trust
in the condition of being entrusted to another's care
---
trust
noun
a. Firm belief in the integrity, ability, or character of a person or thing; confidence or reliance: trying to gain our clients' trust; taking it on trust that our friend is telling the truth.

b. The condition and resulting obligation of having confidence placed in one: violated a public trust.

c. One in which confidence is placed.

a. Custody; care: left her papers in my trust during her illness.

b. Something committed into the care of another; a charge: violated a public trust.

a. Reliance on something in the future; hope: We have trust that the future will be better.

b. Reliance on the intention and ability of a purchaser to pay in the future; credit: bought the supplies on trust from a local dealer.

Law

a. A legal relationship in which one party holds a title to property while another party has the entitlement to the beneficial use of that property.

b. The confidence reposed in a trustee when giving the trustee legal title to property to administer for another, together with the trustee's obligation regarding that property and the beneficiary.

c. The property so held.

An institution or organization directed by trustees: a charitable trust.
A combination of firms or corporations for the purpose of reducing competition and controlling prices throughout a business or industry.
verb
trust·ed, trust·ing, trusts
verb
transitive
a. To have or place confidence in; depend on: only trusted his friends; did not trust the strength of the thin rope; could not be trusted to oversee so much money.

b. To have confidence in allowing (someone) to use, know, or look after something: Can I trust you with a secret?

To expect with assurance; assume: I trust that you will be on time.
To give credence to; believe: I trust what you say.
To place in the care of another person or in a situation deemed safe; entrust: "the unfortunate souls who trusted their retirement savings to the stock" ( Bill Barnhart )
To extend credit to.
verb
intransitive
To have or place reliance; depend: We can only trust in our guide's knowledge of the terrain.
To be confident; hope.
Origin of trust
Middle English
truste
perhaps from
Old Norse
traust
confidence
; see
deru-
in Indo-European roots.
Related Forms:
---
trust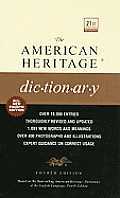 trust
faith
confidence
reliance
dependence
These nouns denote a feeling of certainty that a person or thing will not fail.
Trust
implies depth and assurance of feeling that is often based on inconclusive evidence:
The mayor vowed to justify the trust the electorate had placed in him.
Faith
connotes unquestioning, often emotionally charged belief:
"Often enough our faith beforehand in an uncertified result is the only thing that makes the result come true"
(William James).
Confidence,
frequently implies stronger grounds for assurance:
"Confidence is a plant of slow growth in an aged bosom: youth is the season of credulity"
(William Pitt).
Reliance
connotes a confident and trustful commitment to another:
"What reliance could they place on the protection of a prince so recently their enemy?"
(William Hickling Prescott).
Dependence
suggests reliance on another to whom one is often subordinate:
"When I had once called him in, I could not subsist without Dependence on him"
(Richard Steele).
See Also Synonyms at
care
,
rely
.
---

Noun
(plural trusts)
Confidence in or reliance on some person or quality.

He needs to regain her trust if he is ever going to win her back.

Dependence upon something in the future; hope.
Confidence in the future payment for goods or services supplied; credit.

I was out of cash, but the landlady let me have it on trust.

That which is committed or entrusted; something received in confidence; a charge.
That upon which confidence is reposed; ground of reliance; hope.
(rare) Trustworthiness, reliability.
The condition or obligation of one to whom anything is confided; responsible charge or office.
(law) The confidence vested in a person who has legal ownership of a property to manage for the benefit of another.

I put the house into my sister's trust.

(law) An estate devised or granted in confidence that the devisee or grantee shall convey it, or dispose of the profits, at the will, or for the benefit, of another; an estate held for the use of another.
A group of businessmen or traders organised for mutual benefit to produce and distribute specific commodities or services, and managed by a central body of trustees.
Verb
(third-person singular simple present trusts, present participle trusting, simple past and past participle trusted)
To place confidence in; to rely on, to confide, or repose faith, in.

We cannot trust anyone who deceives us.
In God We Trust - written on denominations of US currency

To give credence to; to believe; to credit.
To hope confidently; to believe; usually with a phrase or infinitive clause as the object.

I trust you have cleaned your room?

to show confidence in a person by intrusting (him) with something.
To commit, as to one's care; to intrust.
To give credit to; to sell to upon credit, or in confidence of future payment.

Merchants and manufacturers trust their customers annually with goods.

To risk; to venture confidently.
(intransitive) To have trust; to be credulous; to be won to confidence; to confide.
(intransitive) To be confident, as of something future; to hope.
(intransitive) To sell or deliver anything in reliance upon a promise of payment; to give credit.
Adjective
(comparative more trust, superlative most trust)
(obsolete) Faithful, dependable.
Origin
Middle English truste ("trust, protection"), from Old Norse traust ("confidence, help, protection"), from Proto-Germanic *traustÄ…, from Proto-Indo-European *drowzdo-, from Proto-Indo-European *deru- ("be firm, hard, solid"). Akin to Danish trøst, tröst ("trust"), Old Frisian trāst ("trust"), Dutch troost ("comfort, consolation"), Old High German trōst ("trust, fidelity"), German Trost ("comfort, consolation"), Gothic trausti (trausti, "alliance, pact"). More at true, tree.
---
trust - Computer Definition

A complex concept studied by scholars from a number of academic disciplines. It is present in a business relationship when one partner willingly depends on an exchanging partner in whom one has confidence. The term "depend" can take on a number of meanings in this context, including the willingness of one partner to be vulnerable to the actions of the other partner, or the expectation of one partner to receive ethically bound behaviors from the other partner. Security issues regarding Information Technology center on maintaining trust in e-commerce transactions.
A case of breach of trust occurred in March 2005. Harvard Business School administration said that as a result of unauthorized intrusions, it planned to reject 119 applicants who followed a cracker's instructions to break into the school's admission Internet site to see whether they had been accepted into the university. The behavior was cited by the school's administration as being unethical and breaching trust. Other universities took similar punitive approaches to such breaches, including Carnegie Mellon University's Tepper School of Business. These universities and others similarly affected used the ApplyYourself online application and notification software.
See Also: Cracker.
Associated Press. Business Schools: Harvard to Bar 119 Applicants Who Hacked Admissions Site. The Globe and Mail, March 9, 2005, p. B12; Mayer, R., Davis, J., and F. Schoorman. An Integrative Model of Organizational Trust. Academy of Management Review, vol. 20, 1995, p. 709–734; Moorman, C., Deshpande, R. and G. Zaltman. Factors Affecting Trust in Market Research Relationships. Journal of Marketing, vol. 57, 1993, p. 81–101.
---
---
trust - Investment & Finance Definition
An arrangement in which property (either real or monetary) is put under the management and control of a trustee who is responsible for administering it for the trust beneficiary. A trust created by a will is called a testamentary trust. A trust created while the writer is still living is called an inter vivos, or living trust.
A type of a corporate monopoly that was powerful during the late 19th and early 20th centuries that exerted strong influence over prices. Antitrust laws passed in the early 1900s destroyed the power of trusts. The name trust comes from a voting trust in which a small number of trustees controlled a majority of a company's shares.
A group or board of people who have been appointed to manage the affairs of an institution, such as a university.
---
trust - Legal Definition
n
Property that is held by one party, the trustee, for the benefit of another, the beneficiary. The one who supplied the property or consideration for the trust is the settlor. Trust also encompasses any relationship in which one acts as a fiduciary or guardian for another.
blind trust
A trust whereby the settlor places all financial interests under the control of an independent trustee for a period of time, most often in order to avoid the appearance of a conflict of interest.
constructive (involuntary) trust
A trust that is imposed by a court against one who has acquired property by wrongful means, in order to prevent the holder of that property's being unjustly enriched and for the benefit of the rightful owner. No fiduciary relationship is created by this type of trust.
discretionary trust
A trust in which the settlor has granted the trustee the discretion to pay to the beneficiary as much of the income or principal as the trustee sees fit. This is the type of trust most often used in estate planning.
express (direct) trust
A trust set up with an affirmative expression by the settlor (usually in writing) of the purpose of the trust. This is an ordinary trust as distinct from a resulting or constructive one.
fixed investment trust
See nondiscretionary trust.
generation skipping trust
A trust set up to transfer property to a beneficiary more than one generation removed from the settlor, such as a grandchild.
grantor trust
In this type of trust, the settlor retains so much control over the property in trust and/or its income that the settlor is responsible for taxes on that property.
inter vivos trust
A trust created and takes effect during the lifetime of the grantor.
pourover trust
An intervivos trust that receives money from another trust or other source or that distributes receipts to another trust.
precatory trust
. Trusts created by a will by use of precatory words such as "wish" or some other entreaty rather than specific direction. See also
precatory
.
resulting trust
A trust brought about by law when the circumstances in which property is transferred that suggest that it was not the intention of the transferor to give beneficial interest in the property to the transferee.
testamentary trust
 A trust created by a will and that comes into ­existence upon the death of the grantor.
Totten trust
A bank account created by the depositor in trust for another. It is often used to name a successor to an account without the need to write a will. It is also fully revocable.
voting trust
The combination of voting rights among a group of stockholders to exert a higher degree of influence or control within the corporation, or to bring about a specific result. 
---